Anti-Virus & System Maintenance
There are plenty of threats out there on the internet. Even more being sent to your email each day. It's important to know you're safe when you're getting things done. Safety is our goal.
Even when you're safe, there are times when your computer is simply not optimized to run its best. In those times, we can help.
Crossroads IT offers levels of service to make sure your devices are living their best possible lives. We start with a five-point physical inspection, then begin cleaning your machine inside and out. Getting your computer up to speed, and you back to work.
With every service you'll get a detailed action plan showing what steps we took. Be confident.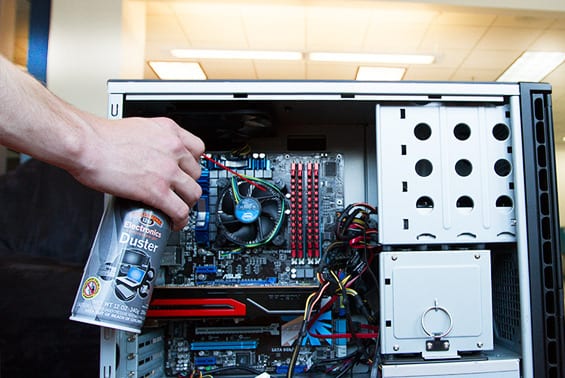 Dust and Debris Removal.

Five-Point Internal Physical Inspection. (Desktops Only)

Virus Detection & Removal.

Malware Detection & Removal.

File Cleanup & Drive Space Recovery.

Hard Drive Diagnostics Check.

Memory Diagnostics Check.

Report on Windows Event Logs.
Everything Included in Bronze Service.

System File & OS Integrity Check.

Confirm Installation of Windows Updates.

Ensure Anti-Virus Software is Installed and Up To Date.

Confirm Internet Browser Functionality.

Verify Harddrive Optimization.
Everything Included in Bronze & Silver Services.

Update All Installed Internet Browsers.

Install All Current Windows Updates.

Update Motherboard Firmware.
System Maintenance is a bit of a process. We suggest you drop off your computer for a day or so.
No time to drop off your computer or laptop?
For about the price of a fancy coffee, we'll come to you. We can pick up your device, and schedule its return usually within 1-3 days.
Call us today:
or 
Copyright © 2018-2019 - Crossroads IT, L.L.C.