Computers break, it's an unfortunate fact of life. 
Your investment in your technology deserves qualified professionals to both repair and maintain it. Crossroads IT has decades of experience working with desktops, laptops, servers, and more.
The world you live in has become dependent on computers and thier complexity. As computers have grown more complex, the need for skilled repair has never been greater.  
Dont' let a Blue Screen of Death or a burned out part take you down. We'll make sure your older machine runs better, or take your broken device and get it patched up. Every IT company can repair a computer, we'll work with you and help achieve your goals for a reasonable cost.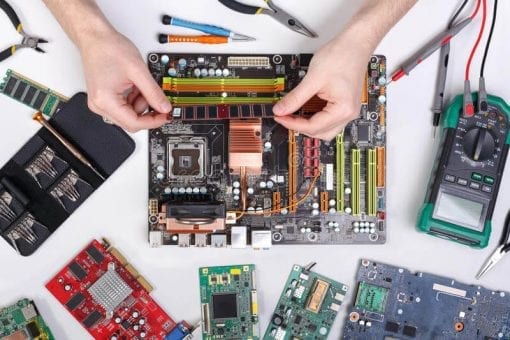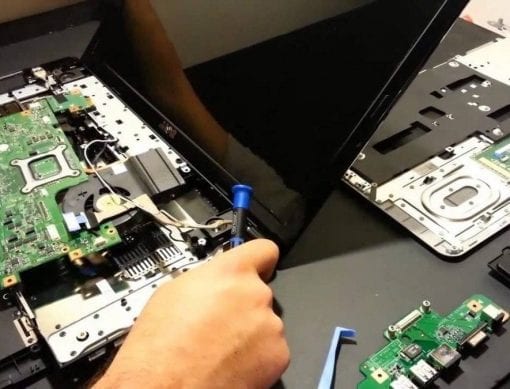 Laptops have unchained the world. They allow productivity to go portable, and keep your professional and personal life on the go without missing a beat.
The benefit of being able to work anywhere tests the durability of such complex machines. Laptops get dropped, bounced, and twisted. They're used in hot and cold places, humid and arid environments with clean and dirty air. Compared to a desktop that sits alone in a room, laptops endure quite a bit.
With that in mind, it's easy to see how laptops can find their way to needing repair. Crossroads IT services all manner of laptops. HP, Dell, Lenovo, MSI, Apple… it doesn't matter what brand is on the outside, the inside is our concern.
Desktops have been a reliable stalwart of the business world for decades. They don't travel the way laptops can, but even stationary machines need service.
There comes a time in a desktop's life where components can start to fail. Hard drives, power supplies, even RAM can eventually need to be replaced. Not to mention software issues that can affect all machines: Viruses, malware, etc..
Crossroads IT services all brands and models of desktops. They are the fuel that keeps your core business going and we're able to quickly, and reliably repair almost any component using quality parts at a reasonable cost.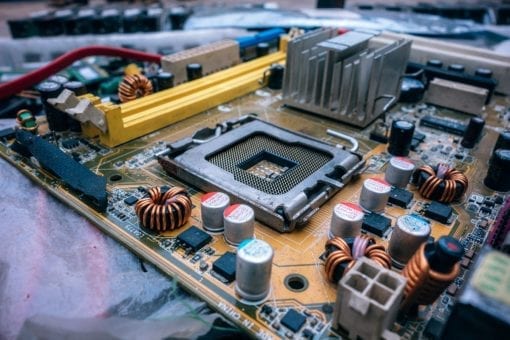 Copyright © 2018-2019 - Crossroads IT, L.L.C.