Few things are more frustrating than a network that won't do what you need it to. Slow connection, poor reception, and unreachable devices are all signs you might need a bit of help.
Routers, switches, repeaters, cabling, modems, extenders – we're experienced with it all. Call today and we'll schedule a 100% free site survey to better understand your networking challenges problems. Together, we can construct the best way to make your network work for you.
There no greater threat to your company than an insecure network. Your entire enterprise rests on the shoulders of your network being up to date and as impenetrable as possible. 
Luckily there are multiple ways to get this done. Employing firewalls, creating white lists, configuring domains, and so much more. There's no reason you can't have a safe space behind your modem, and a robust experience beyond it.
Compliance an issue? Crossroads IT can help get your network up to par with the latest standards.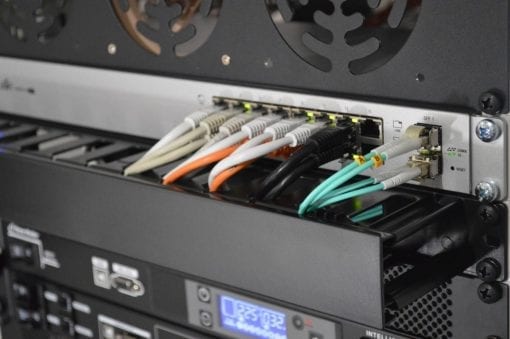 The internet is a complicated frontier. Problems with it running poorly can be the symptom of many things. 
Computers could be running malware or be infected. Networking cables in your home of office could be damaged. The service from your ISP might need repair. Whatever the reason, we can offer a path of resolution.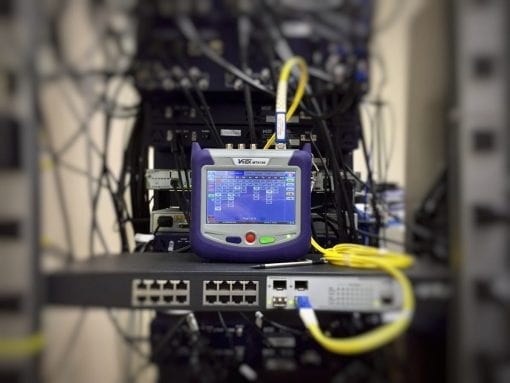 Wireless access is part of everyday life now. Open your computer or phone and you'll find a dozen or so networks all waiting for a connection. 
With Smart TV's and home automation, wireless networking is needed more than ever. Crossroads IT has been configuring, securing, and managing wireless networks for longer than we can remember.
Maybe you're thinking bigger. If you're an apartment complex that needs help offering a wireless amenity, or a hotel that would like to ensure their guests have a reliable connection, we can help with that too. Contact us and we'll get right on it.
Wired networking offer an increased security by not being as exposed, and they can offer speed advantages as well. Of course, this comes with the drawback of being tethered to the end of a cable.
Many of our professional clients have come to appreciate the advantages and lack of complications that come with keeping their office's network wire-only.
We can make new network drops or troubleshoot your existing ones. If connections are slow or broken, we have a solution for you. 
Copyright © 2018-2019 - Crossroads IT, L.L.C.